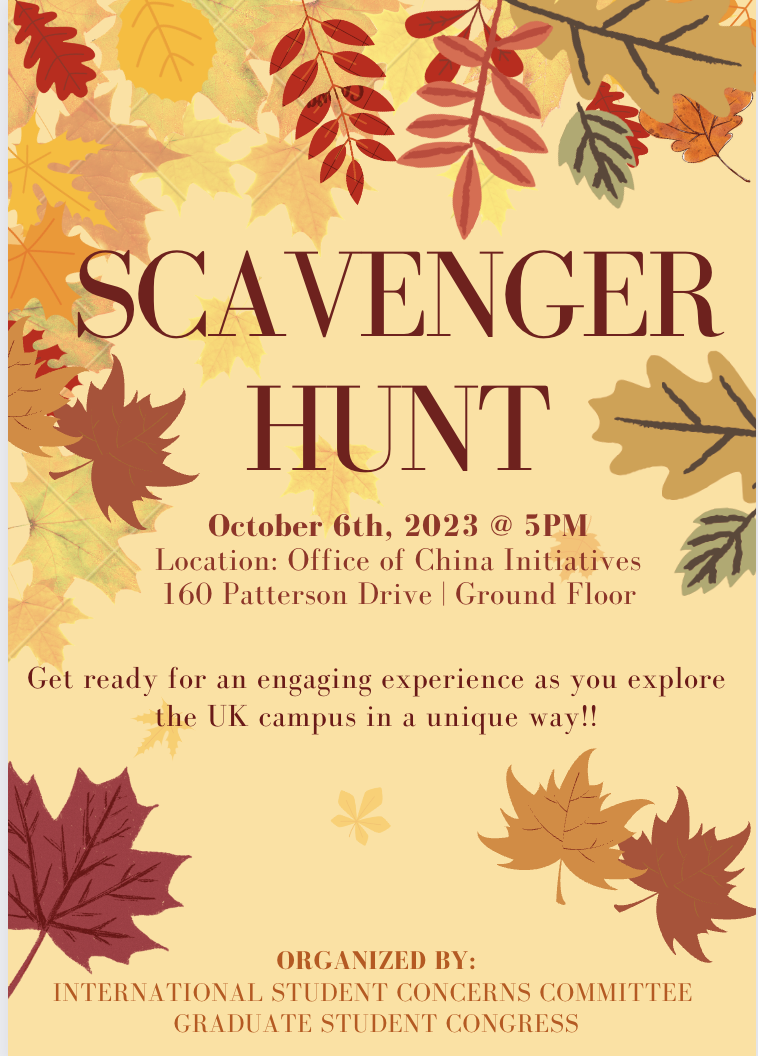 Join the International Student Concerns Committee of the Graduate Student Congress for an exciting Scavenger hunt on the beautiful UK campus. This event promises fun, camaraderie, and prizes for the winners!
Event Details:
The adventure begins at 5 PM on Friday, October 6th at the Office of China Initiatives (160 Patterson Drive)
Team Formation: You'll be grouped into teams and then embark on a quest filled with photo-worthy moments! The best teams will be awarded prizes!